海岛海岸带研究中心(部)
The Island and Coastal Zone Institute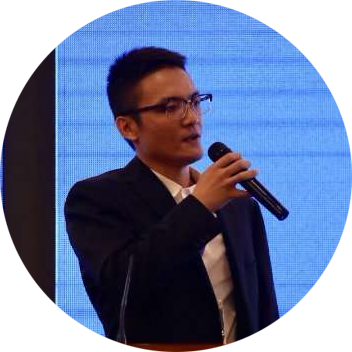 张焕

海岛海岸带研究中心中方主任;浙江大学建筑系副教授,硕士生导师,建筑学博士;海洋科学(浙江大学海洋学院海岛海岸带研究所)博士后;浙江大学建筑与城市发展国际研究中心、国际海岛"IRTS"大会主席;SSCI 期刊"Island Studies Journal"编委;International Islands Network 理事
Zhang Huan is a Doctor of Architecture and completed a postdoc in Marine Science (Institute of Islands and Coastal Zone, Ocean College, Zhejiang University). He is currently Associate Professor at the Department of Architecture's International Research Center for Architecture and Urban Development, Zhejiang University. President of International conference "IRTS:Sustainable Development under Globalization and New Urbanization. He is a member of the international editorial board of Island Studies Journal an SSCI journal published by University of Prince Edward Island.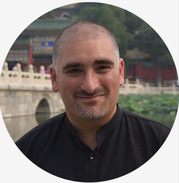 Adam Grydehøj(葛陆海)

海岛海岸带研究中心外方主任;阿伯丁大学人类文化学博士;Island Dynamics研究组织的创始人和主任;SSCI期刊"Island Studies Journal"执行主编;爱德华王子岛大学岛屿研究所兼职教授,华南理工大学印度洋岛国研究中心学术顾问,广州大学旅游学院客座教授。国际小岛屿研究协会的执行董事会成员、韩国全球岛屿基金会顾问、国际地理联盟岛屿委员会指导委员会成员和《岛》杂志编辑委员会成员。
Adam Grydehøj (PhD in Ethnology, University of Aberdeen) is founder and Director of the Island Dynamics research organization (www.islanddynamics.org). Grydehøj is a geographer who studies the intersection of culture, politics, economy, and development in island and coastal spaces. He is author or coauthor of over 50 peer-reviewed papers and reports and plays a leading role in the international island studies community. Grydehøj is Executive Editor of 'Island Studies Journal' (2017-2021), an SSCI journal published by University of Prince Edward Island. He is Adjunct Faculty of University of Prince Edward Island's Institute of Island Studies, Academic Advisor to South China University of Technology's Research Center for Indian Ocean Island Countries, and Guest Professor at Guangzhou University's School of Tourism Studies. Adam is also an Executive Board Member of the International Small Island Studies Association, Advisor to the Korean Global Island Foundation, Steering Committee Member of the International Geographical Union's Commission on Islands, and Editorial Board Member of the journal 'Shima'.
部门简介

融合建筑学、城乡规划、海洋科学等学科,探索海岛人居环境营建地域化特征;建立了一套海岛分类规划方法;并将渔村从乡村中单列出来,建立一套适宜性渔村人居设计方法。从学术与实践多维度,专注于海岛人居环境可持续营建体系研究,并已在国内外该领域产生较大影响。同时拓展对海岛海岸带旅游规划策划与景观设计的研究与实践。
The Island and Coastal Zone Institute (ICZI), within Zhejiang University's School of Art and Archaeology, is dedicated to exploring the cultural, economic, environmental, and developmental dynamics of island and coastal areas. ICZI takes its point of departure in the island and coastal geography of the Yangtze River Delta, a region that comprises everything from fishing villages to megacities, from nature zones to container ports, from lakeside 'water towns' to marine archipelagos. ICZI also draws upon international research within island studies, architecture and planning, human geography, urban studies, anthropology, and other fields and disciplines.
ICZI seeks to understand how island and coastal livelihoods and wellbeing can be assured and how cultural, economic, and environmental interests can be balanced across spatial scales. For example, how does infrastructural development affect the way in which people experience island and coastal place? Is it possible to navigate the tensions between tourism, heavy industry, traditional livelihoods such as fishing and agriculture, and residents' desire for high quality of life? What makes urbanisation, land use change, environmental, and cultural processes distinct in island and coastal communities? Should island and coastal landscapes be managed differently from landscapes in other geographical contexts? By studying the interface and interaction between land and sea, ICZI ultimately seeks to better understand how human society functions—and how it ought to function.
Based in Hangzhou, an ancient city at the heart of the Yangtze River Delta, ICZI reaches out to the archipelagos of Zhoushan and Dongtou, to the great cities of Shanghai and Ningbo—and to island and coastal zones around China and around the world. Combining world-class research, an interdisciplinary outlook, and a dedication to supporting positive change in local communities, ICZI is at the forefront of Chinese island studies and coastal research.